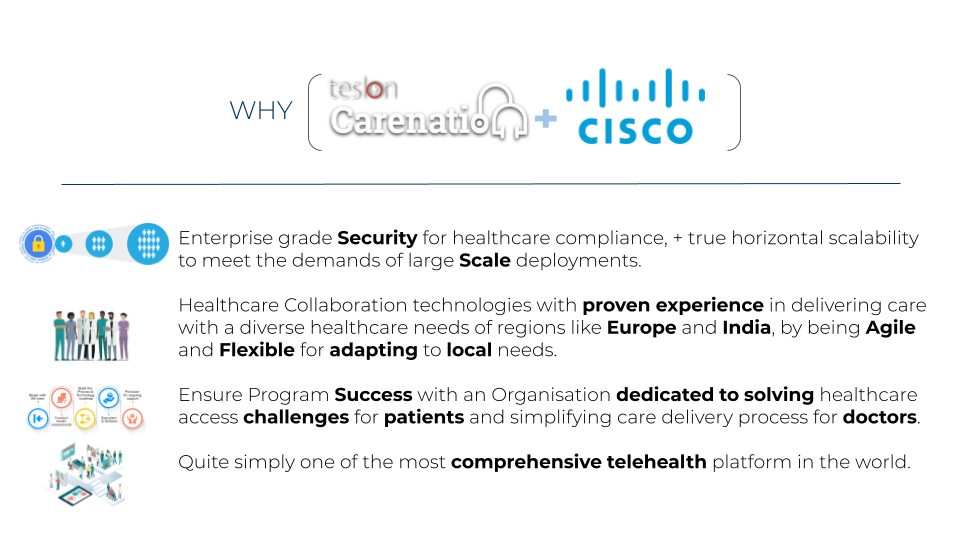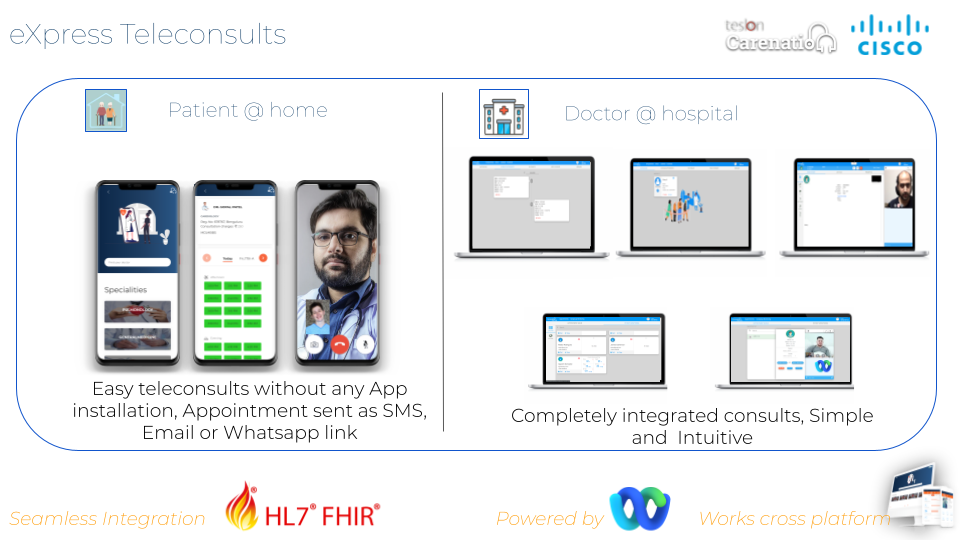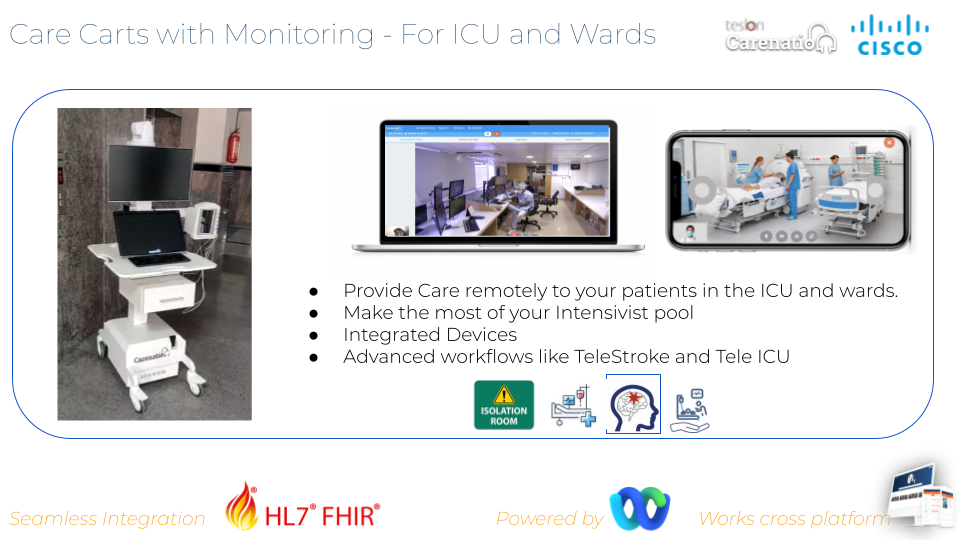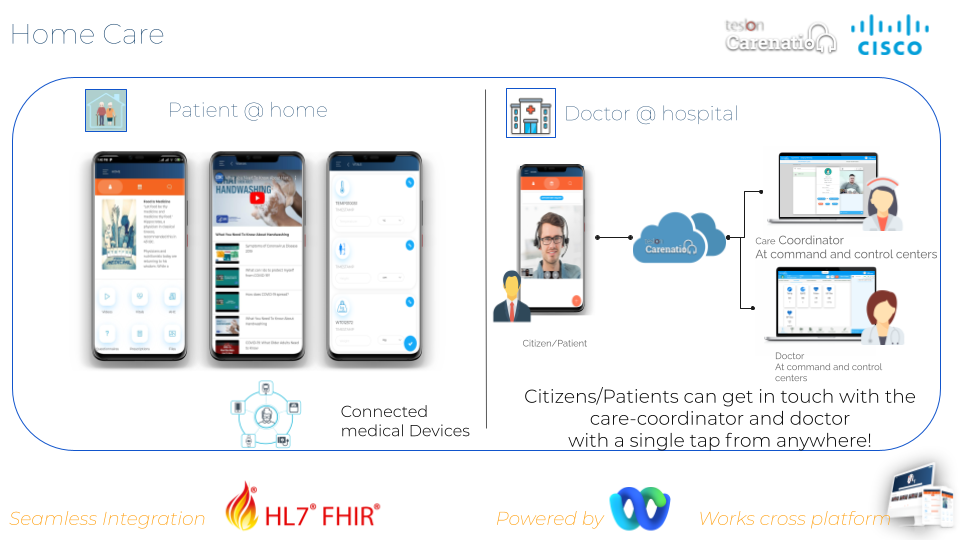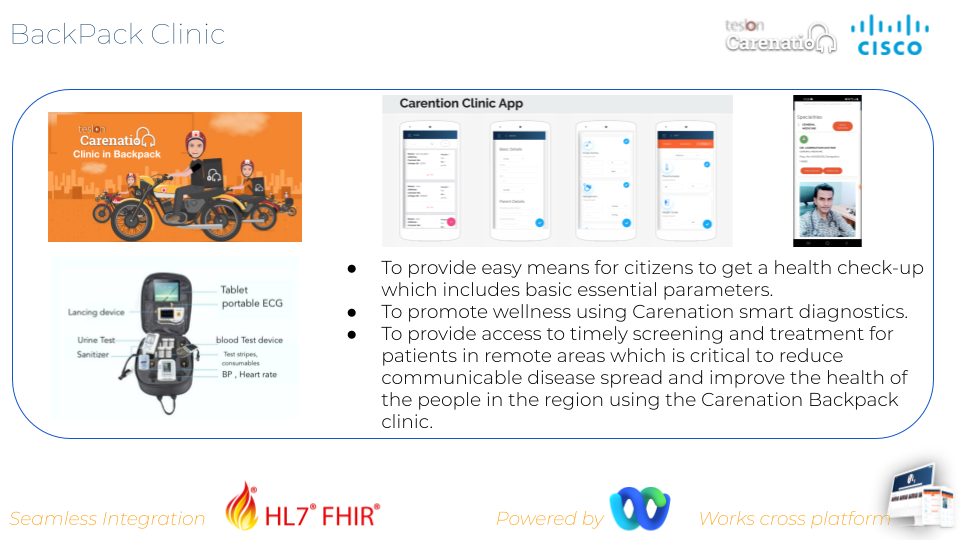 Getting started with Carenation telemedicine devices and Webex
Download and install Cisco Webex client from Webex website https://www.webex.com and set up an account.
Carenation telemedicine devices are powered by Webex and are staged and preset for medical professional's use.
Carenation support will obtain and apply any Webex account credentials to authorize Webex for your Carenation telemedicine devices.
Confirm that your Carenation devices have been deployed, are accessible and are ready for testing Webex setup.
To get started, please contact sales@teslon.io or visit https://teslon.io/ .